Peter Youngren [Ph.D.] is the main teacher of each module and he will invite guest lecturers with special areas of expertise to participate in selected lessons. This is a never before offered training where you will gain from Dr. Youngren's more that 40 years of experience as a pastor and a trend setter in historical apostolic evangelism.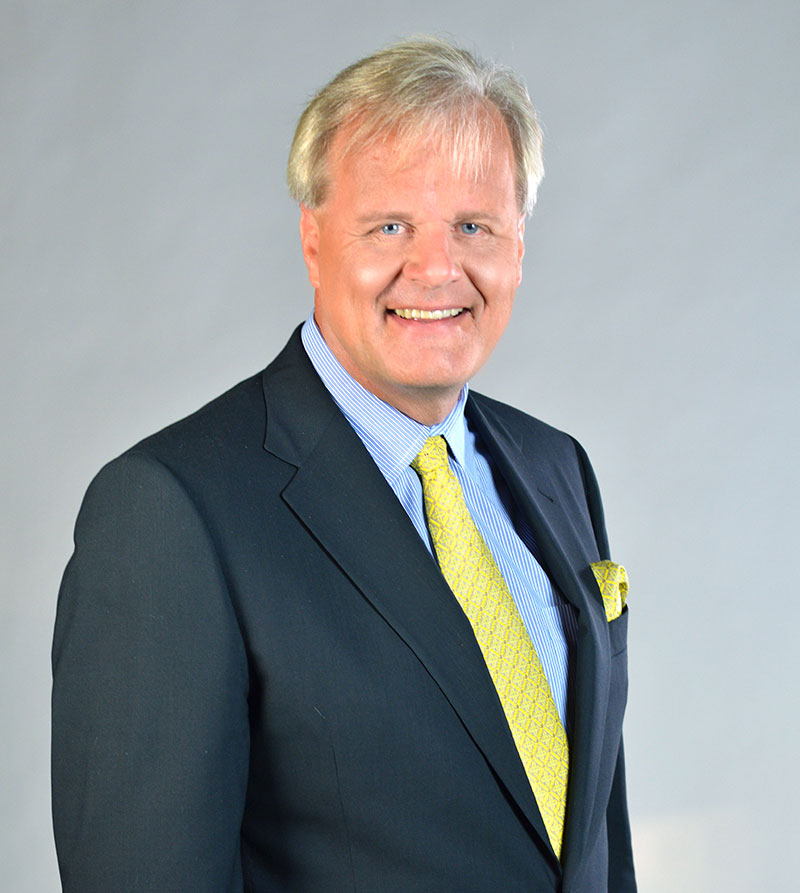 Peter Youngren is the Founder of World Impact Ministries, an international Christian organization with outreaches in more than 100 nations. In recognition of his success in Gospel ministry in non-Christian nations, Ministry Today listed Youngren as one of the most influential international evangelists of the 20th century. Youngren studied at Zion Bible College, Rhode Island, USA, and launched his Gospel ministry immediately after. He became an ordained Christian Minister in 1982. In 2001, he obtained a Doctorate of Philosophy in Biblical studies from Florida Christian University, followed by an Honorary Degree of Christian Doctor of Philosophy in Business Administration in 2002. Youngren is married to Taina, and they work together in the ministry.
Friendship Festival
Youngren's philosophy of ministry emphasizes the grace of God towards all people, regardless of religion or culture. Youngren's international events are called Friendship Festivals, with attendances normally ranging from 10,000 up to 600,000 in a single service. Over 374,000 pastors and leaders have been trained through Youngren's Leadership Seminars.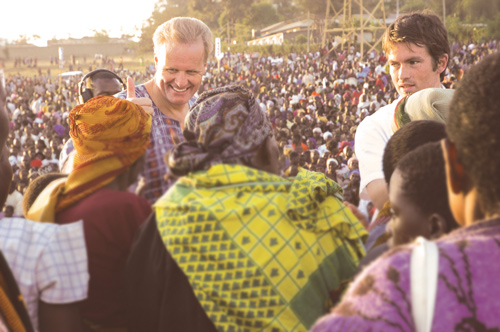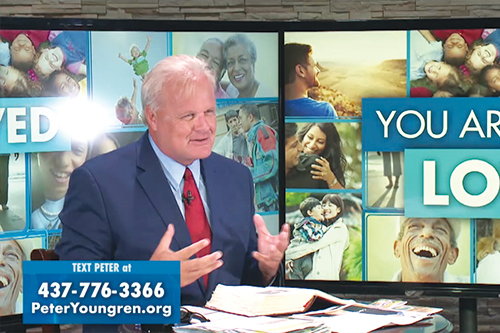 YOU ARE LOVED
Youngren began broadcasting on television in 1985. From 2009 until 2013, he established Grace TV as Canada's largest 24/7 Christian television channel. Currently, his You Are Loved telecast is aired throughout the week across the United States, Canada, India, Indonesia and the Middle East.
CELEBRATION CHURCH
Youngren is the Founding Pastor of the Toronto International Celebration Church and the Niagara Celebration Church, which during his time as Senior Pastor was listed by Faith Today as one of Canada's top mega churches. In 1994, he founded Open Bible Faith Fellowship, which reached a membership of 450 clergy and 98 affiliated churches and organizations under his leadership.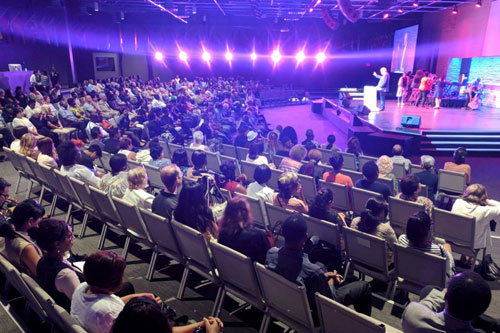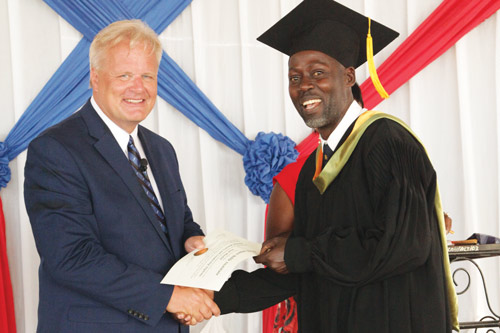 World Impact Bible Institute
World Impact Bible Institute was established in 1988 in Canada. With more than 3,300 graduates, today affiliate schools are in Kenya, Tanzania, and Indonesia..
WAY OF PEACE
In 2005, Youngren founded Way of Peace, a ministry focused on Israel and the Middle East.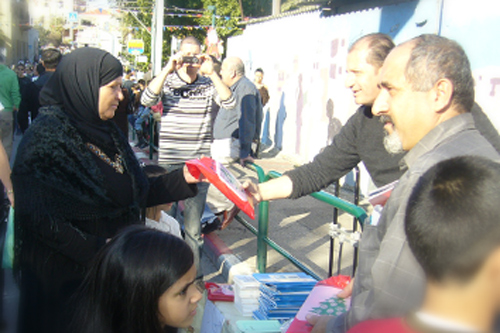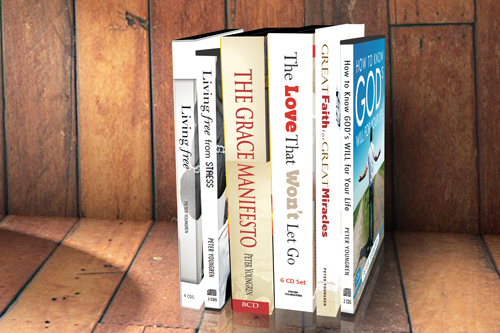 GRACE WORLD MINISTRIES
Peter Youngren is the author of 13 books and numerous study manuals. His production is available through Graceworld Ministries.